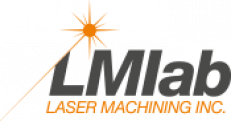 Fibre laser for integration
Abmark Halo Series is a family of powerful and reliable Fibre lasers for industrial use. They are designed for marking static objects in a Class-4 open environment or integrated into a workstation such as Mini, Midi and Maxi.

F Halo is suitable for metal and plastic marking.
F Halo is available in 20, 30 and 50 watt models.
F Halo MOPA is available with 20, 30 and 60 watt output power.
F Halo MOPA 3D is available only as 20 watt model.
Utilizes the HaloCAD software.
User interface is done through PC/Laptop via a USB connection.
Long service life and very low maintenance leads to low cost of ownership.
2 year warranty.


Options:

Pilot laser.
Encoder Kit.
Photocell Kit.
Alarm Kit.
Mounting Support
Mounting Bracket U-ARM.
Fume extraction system.
Rotary unit.