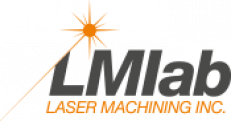 CO2 laser for installation

For marking and engraving in an industrial environment.
The Abmark C Series are lasers that are well suited for marking or engraving materials such as glass, paper, wood, textiles and composites. They are available in a range of different optical configurations and effects to work for many different applications such as marking, cutting and perforating.
The C Series are designed for installation in a production line or in a stand-alone workstation such as Mini, Midi and Maxi or as a customer-adapted system.

The C Series uses the Abmarca software which provides good support for retrieving data from overrun IT systems.

C Series is available in 10, 30, 60, 80 and 100 watt medium power variants.

The user interface is PC/Laptop, touch screen or handheld terminal.

Long life and low maintenance requirements result in low ownership costs.

1 year warranty on the laser system.
Accessories:

Handheld terminal.

Touch screen.

Pointing laser for beam.

Advanced Barcode Generator.

Split Head Option.

Encoder Kit.

Photocell Kit.

Alarm Kit.

Mounting Support.

Floor stands.

Mounting Bracket U-ARM.

Gas extraction.

Rotation unit.